PsychicTXT Reader in Hollywood!
There is a new show newly released called PARADISE CITY in which our very own SINA is showcased!

SINA is in Episode 4 as a Psychic reader – and we are very proud that she is one of our In house readers since our app launched 4 years ago!
Sina is available with us every day for Text Readings and for Voice and Live Chat sessions too!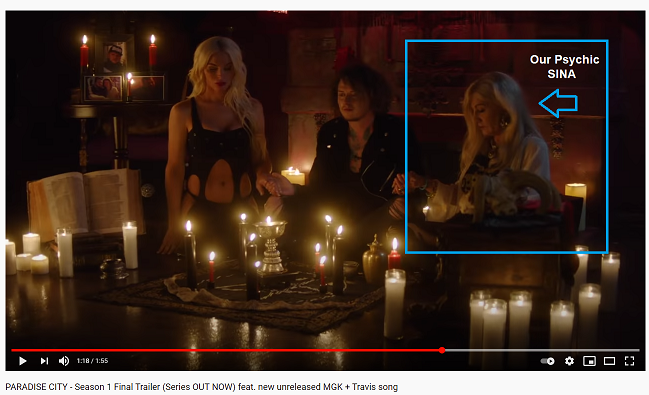 https://youtu.be/mzCRqoqGJuw